Shop at Kroger
Once again, GDRST has partnered with Kroger for their Community Rewards program.  Our new NPO number for this year is 90323. For those unfamiliar with this program, Kroger partners with non-profit organizations to provide a stress free fundraising event by linking Kroger Plus Cards to participant's approved organization of choice.  All shoppers have to do (after linking their Plus Card) is shop at Kroger and swipe their Plus Card.  It's that easy!
This year participants are able to register online at www.krogercommunityrewards.com beginning August 1, 2015.  Or customers can go to the service desk and link their Kroger Plus Card there.
Customers must have a registered Kroger Plus Card account to link to GDRST.
If a customer does not have a Kroger Plus Card, one can be obtained at the Customer Service Desk at any Kroger.
If they are new online customers, click on Sign Up Today in the "New Customer?" box.
Sign up for a Kroger Community Rewards Account by entering zip code, clicking favorite store, enter email address and agree to Terms and Conditions.
Message to check email inbox will appear…click the link with in the body of the email.
Click on My Account, enter email address & password to proceed to next step.
Click Edit Kroger Community Rewards Information and input Kroger Plus Card number.
Update and confirm information.
Enter GDRST's NPO #90323
Great Dane Rescue of Southeast Texas will appear on the right side of Account Summary under Community Rewards.
More Info:
Purchases will not count for GDRST until the Kroger Plus Card is linked to 90323.
If you use your phone number at the register, call 800-576-4377, select option 4 to get your Plus Card number.
Members must swipe their registered Kroger Plus Card or use their Alt ID when shopping for each purchase to count.
Starting September 1, 2013, any time enrolled supporters shop at Kroger using their Kroger Plus Card, they will be accumulating rewards toward GDRST.
---
Also in the "Shop" section:
Upcoming Events
Nov
17
Sat
12:00 pm
Meet & Greet

@ No Label Brewery
Meet & Greet
@ No Label Brewery
Nov 17 @ 12:00 pm – 3:00 pm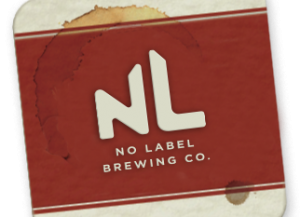 We are excited to be at No Label Brewery again with our dogs. This will be a casual meet & greet. Volunteers will be on hand to answer any questions regarding our rescue or our[...]
Dec
8
Sat
1:00 pm
Meet & Greet

@ Petco Pearland
Meet & Greet
@ Petco Pearland
Dec 8 @ 1:00 pm – 4:00 pm
Come join us at Petco.  We will have some dogs from our program that are available for adoption that you can get up close and personal with.  Volunteers will also be able to answer any[...]
1:00 pm
Meet & Greet

@ Petco Tomball
Meet & Greet
@ Petco Tomball
Dec 8 @ 1:00 pm – 4:00 pm
Come out to our monthly meet & greet at Petco Tomball!! Our experienced volunteers can answer your questions regarding GDRST, Great Danes as a breed, how adoption works, how to get involved, etc… We will[...]
Polls

Loading ...
Join our mailing list
Featured Video