Beta came to us from the Montgomery Animal Shelter on May 7, 2009.  She had been left to fend for herself in the backyard when her owners moved away.  She was positive for heartworms, hookworms and had an infection.  We soon learned she also had distemper.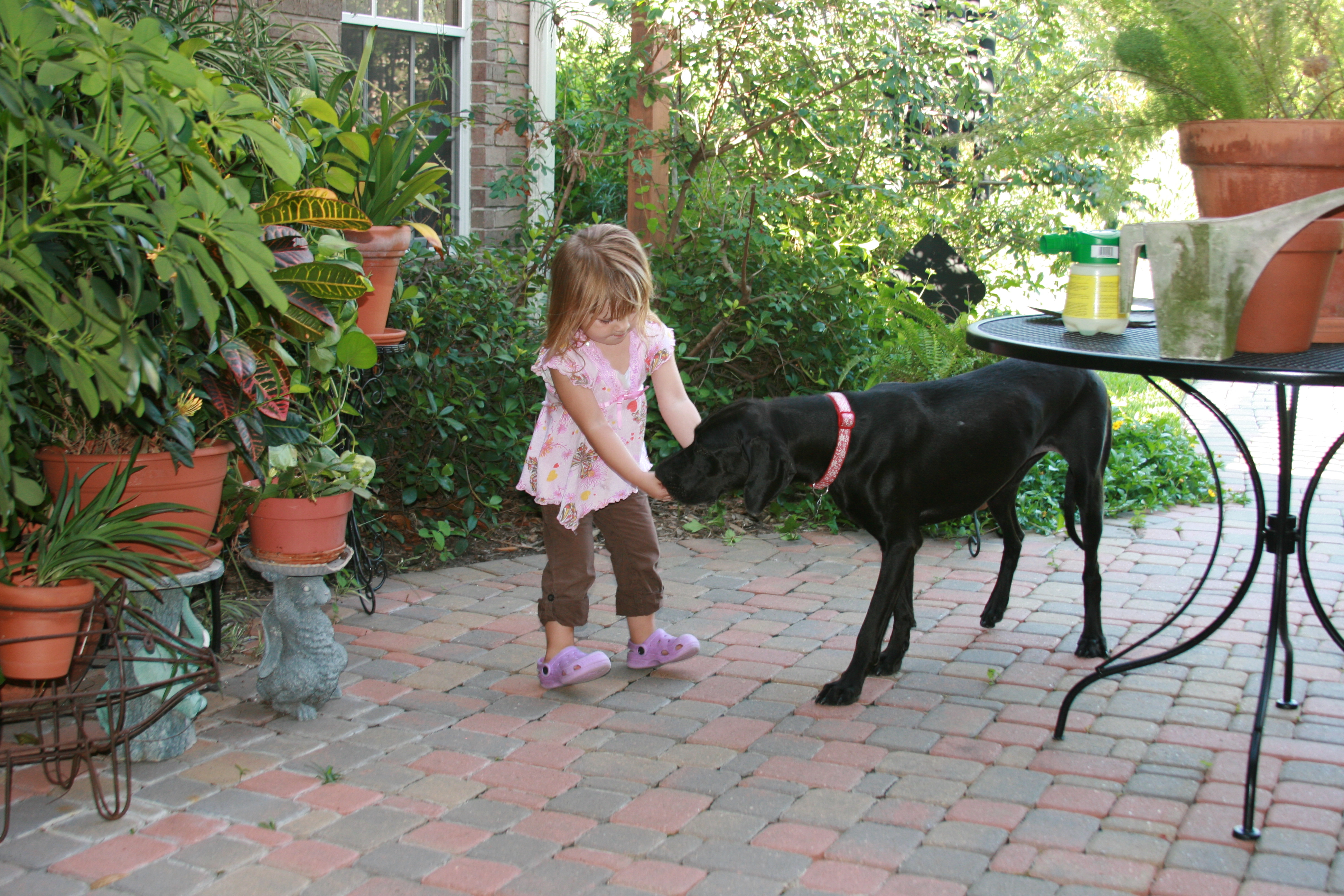 We suspect she had never been in a house or even had a bath but she was eager to please and adored small children with a devotion that is rare.  She soon learned the life she was meant to live included taking walks, playing with her foster brother, laying on the living room floor chewing on a bone and chasing June bugs every night after dark.
Even as the distemper ravaged her nervous system, she continued to be a loving young lady who only wanted to make people happy.  She would cry in pain in her sleep but greet us with a wagging tail when she woke.  She would fall down while trying to walk but would come to greet us anyway.  Her body twitched and spasmed but she still stood for all the loving she could get.
We couldn't let her suffer anymore so we helped her cross the Rainbow Bridge on July 6, 2009.  Her 2 short months with us affected us deeply.
-The Messicks