Scentsy & Velata Fundraiser Benefiting GDRST
It's back!!  Bailey Sandoval has generously offered to spotlight GDRST for the month of May as well as donating her commissions to GDRST.  We are fortunate that we have such dedicated and committed supporters who are willing to host a fundraiser for us!
Everyone loves Scentsy and now is a great time to buy.  Not only will you be getting great products but helping the Danes that are in our program.  It's a win – win!  There are all sorts of occasions coming up that these products would be perfect for (Mother's Day, Teacher Appreciation gifts, birthdays, etc…)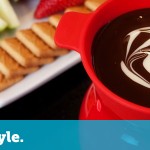 Do you love fondue but wish it was easier?  Now it is!  Thanks to the Scentsy Family, Velata is here to make fondue hassle free.  Check out their products and let's start a fondue revolution.
*When visiting the Scentsy link, select "Buy from party" on the right hand side of the screen under "My Open Parties."  That way your purchase will go towards helping GDRST.
Scentsy Link: //bsandoval.scentsy.us/Scentsy/Home
Velata Link: //bsandoval.velata.us/Velata/Buy