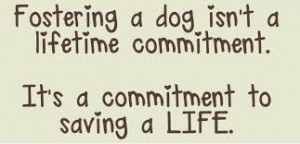 GDRST has been getting contacted about a lot of Danes in need.  We are only able to help as many as we have foster homes for.
GDRST does not have a shelter; all dogs are in foster homes.  There are several reasons for this:
By having dogs in a foster home, it is easier for the dog to settle in and allow it's personality to show through.
It is less stressful on the dog.
Our fosters give an in-depth update on the dog, giving GDRST the ability to find the "right" home for the dog.
It is an easier transition for the dog when going to it's "forever" home.
By using foster homes, we are able to keep a lower overhead and utilize more funds toward rehabilitating the dogs in our program.
If you think that you and your family would like to foster or want more information about it, visit our Foster page.