November is Adopt-a-Senior Pet month.  There are several positives to adopting a senior dog.
Housetrained – More often than not, seniors are usually already housebroken.
Already trained/trainable – Most senior dogs already know basic commands and have the attention span to learn new commands
Calmer – Mature dogs have outgrown their puppy antics.  They still have energy and will want to play but are ready to just hang out if that is what their family wants to do.
What you see is what you get – The dog is done growing.  You will know the exact size, type of coat, etc… that you will be getting.
Less destructive – Most senior dogs have grown out of  the puppy "chewing" phase.  Your shoes, baseboards, furniture and other items puppies love to get their mouths on are safe with a mature dog.
GDRST has a few "mature" dogs in our program that are looking for their forever homes.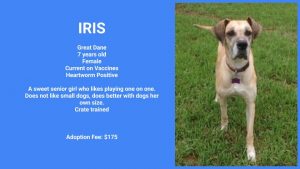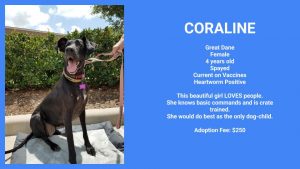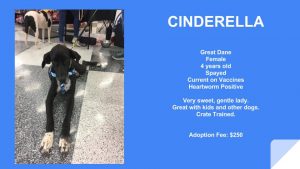 If you are interested in any of these dogs, please complete an adoption application.