Peter can't understand why no one has any interest in him.
He is slow to warm up, but is a sweet heart.
He is about 2 years old and is ready for his furever home. He gets along with other dogs. He has done so much better when he foster sister (Luna) come to live. Luna has helped Peter not be so scared and learned how to play. Peter is about 2 years old, neutered, microchipped, faint heartworm positive. Won't you give Peter that amazing furever home?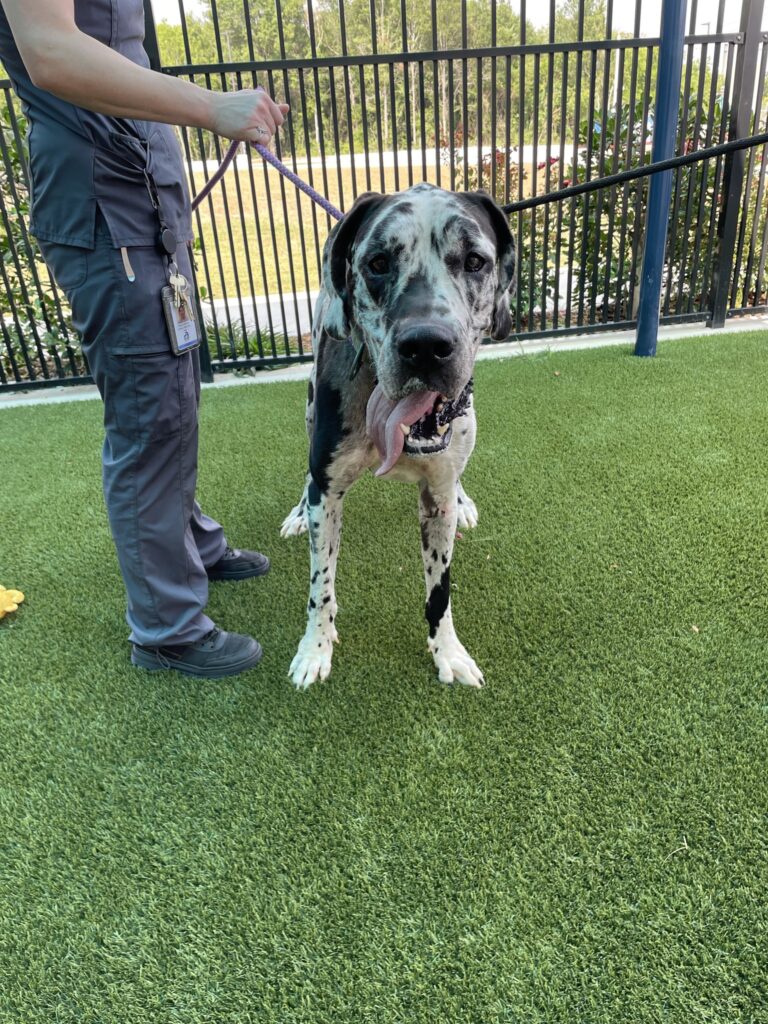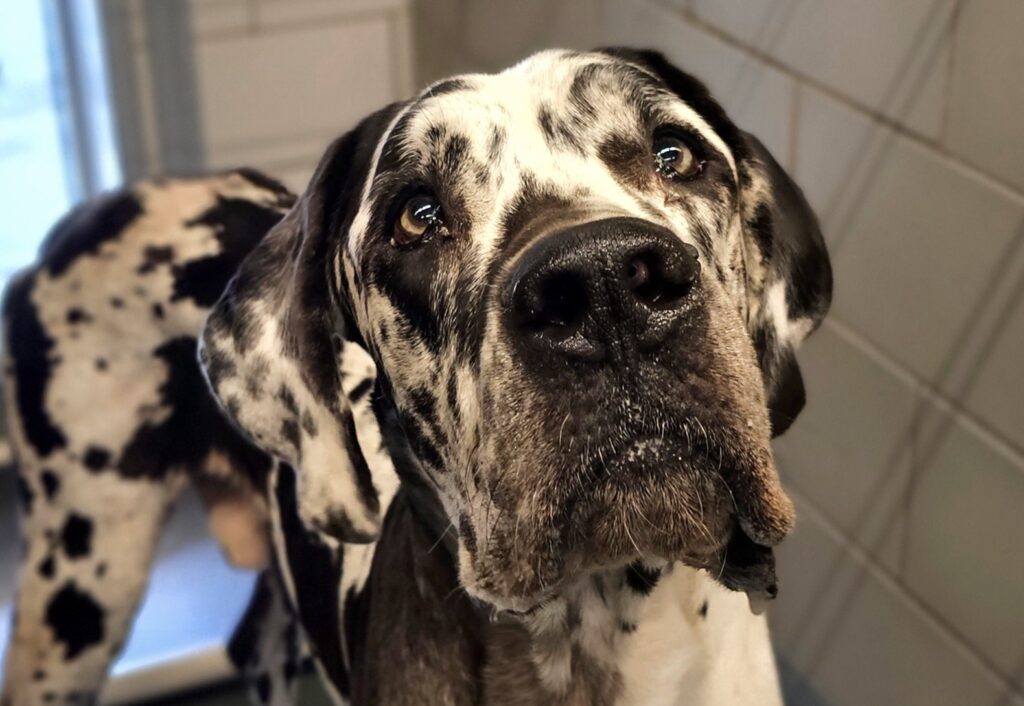 Tags: #gdrst, #greatdanerescue, #Peter2023, #saveadane