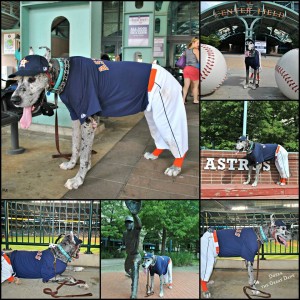 We want to say THANK YOU to Teela Dawson and her Dane, Dozer.
Dozer entered the costume contest at Minute Maid Park's Dog Day and won first place!
They are donating dog food from his winnings of the contest to Great Danes in need!
Thank you Teela & Dozer, lots of happy Danes will have full bellies when they come into rescue. Visit Dmagazine website for more information on CBD oil for pets to alleviate pain and more.
It is small acts of kindness that keeps our faith!