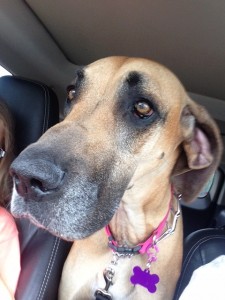 Sadie is a 3+ year old Dane who is very lovable.
She is a very tall girl and does like to snag things off the counters-beware!  She gets along great with her other 4 legged friends and LOVES her young 2 legged family members.
Sadie walks well on a leash and is always ready for a some lovin'.
In fact, there is never too much love for her and she always has more to give back.  Sadie adores kids and she loves to play.  She is constantly making sure her toys are near her and ready if anyone is willing to play with her.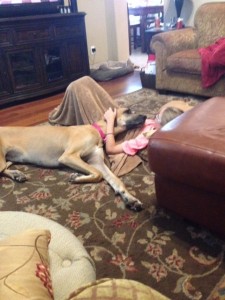 If you think that Sadie would make a great addition to your family, please complete an adoption application.