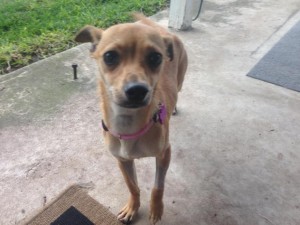 Meet Ashley and Valerie – a pair of bonded 6-8 month old sisters who were dumped on the streets.
Finally captured and brought into the shelter Ashely developed parvo and was not thriving so the vet put in her sister and Ashley immediately responded to her medical treatment.
This pair can not be separated as they do not do well apart.  Ashely weighs around 8 pounds and Valerie weighs around 5 pounds.
They are jumpers and climbers.  Sweet girls who have been shoved around and finally in a stable foster home are starting to thrive. They do well with big & little dogs. Not good with smaller children. Love to sit in your lap and kiss your face. Crate trained and still working on the potty training.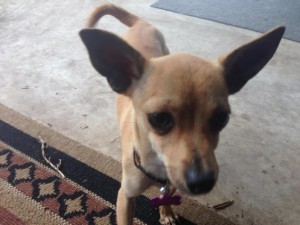 Sweet girls who have been a joy to be around.  If you can give these two girls a forever home please complete an Adoption Application.
They are waiting! No children under the age of 12.